Run, Black Girl! Run!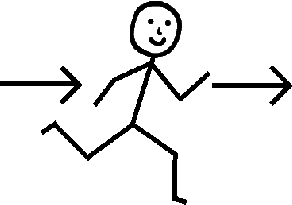 Run, Black girl! Run!
Don't stop and look behind!
It's the same ol' melody
Just messing with your mind.

Run, Black girl! Flee!
Don't let new heart ache find you!
Just let the past remind you
That love so wrought confines you
Then push it back behind you.

Are you mad? Going insane?
What do you think you'll gain?
You know this love's in vain
Which means you're loving for the pain.

'But I'm wise; I know my way!'
Yeah, you said that yesterday
But when your yellow turned to grey
You had to stop and pray.

And thank God he was there
To hear your ever plaintive prayer
And to free you from despair
And remind you that he cares.

Hence, your last race has been won.
But the next one has begun.
So, before you are undone
You'd better run, Black girl! Run!

Written by Michelle Stewart on November 23, 1991 @ 1 a.m.
Contact Us
The Relationship Repair and Care Clinic
969 S. Village Oaks Drive
Suite 104
Covina, CA 91724
626-622-2502
Info@RepairAndCare.org


To learn more about an organization dedicated to helping young girls make healthy choices, go to www.girlsontherun.org