PASTORS ACHIEVING TOTAL HEALTH (P.A.T.H.)™
PROGRAM BASICS
Introduction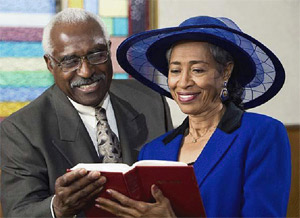 Who supports clergy when they feel tired and uninspired, stressed and a bit depressed, relationally weak and physically peaked? We do! The Relationship Repair and Care Center is offering the P.A.T.H.™ Program—a structured curriculum centered on helping clergy improve their overall health.
Description
The P.A.T.H. Program is a 6-month educational and transformational program structured to provide Christian clergy with the encouragement, support, and resources needed to actively engage in on-going self-care. By participating in this pilot program, clergy will gain tools necessary to constructively address their individual, relational, and congregational health needs.
Target Audience
Sixteen married African American Protestant pastors—eight men and eight women—who engage in inadequate self-care practices
Note: If you are interested in the P.A.T.H. Program but are unmarried or are not African American, please complete an interest form and we will let you know when we will begin our P.A.T.H. Program for additional clergy.
Overarching Goal
Enhance clergy effectiveness and quality of life by identifying and removing constraints to self-care
Mission
The mission of the P.A.T.H. Program is to inspire and promote the total health and well-being of religious leaders who seek to transform lives—beginning with their own.
Motto
Healthy clergy foster healthy congregations that foster healthy communities.
Scriptural Reference
"Teach me thy way, O Lord, and lead me in a plain path, because of mine enemies"
(Psalms 27:11 KJV).
SIGNIFICANCE AND RELEVANCE OF THE P.A.T.H.™ PROGRAM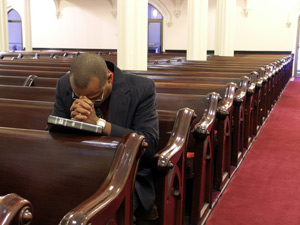 Too often clergy forsake their own care in order to care for others. As a result of this self-neglect, clergy often suffer silently with poor physical health as evidenced by obesity, high blood pressure, and heart disease as well as poor psychological health as evidenced by depression, anxiety, and burnout. On the interpersonal level, the self-neglecting leader's family also suffers, resulting in strained relationships, divorce, and unhealthy attention-seeking behaviors from children. On the congregational level, self-neglecting clergy can harm their congregations by crossing emotional and sexual boundaries and by modeling unhealthy behavior, yet clergy can also be harmed by their congregation's unrealistic expectations and lack of understanding about the pastor's needs and the pastor's role.
What constrains clergy from acting in healthy ways? According to the metaframeworks perspective in family therapy, people—including clergy—do not operate within a vacuum; they operate within a social context that can constrain them from thinking, believing and behaving in ways that promote total health and personal growth. The P.A.T.H.™ Program is a multi-level intervention designed to help clergy identify and remove constraints to self-care on the individual, relational and congregational/community levels.
The RRCC is appreciative of the manner in which Christ Our Redeemer AME Church—where the Rev. Mark Whitlock is the senior pastor—is supporting the P.A.T.H. Program.
PROGRAM COMPONENTS
PROGRAM STRUCTURE
The didactic aspect of the program will operate on a module system. In each module we will address a unique set of constraints—or inhibiting forces—that hinder the health of clergy.
Module 1: Addressing Individual Constraints
The focus of classes in this module will be on enhancing the clergyperson's intrapersonal health by identifying and overcoming individual constraints such as faulty thinking regarding help-seeking and problems setting and maintaining boundaries.
Class Attendees: Clergy
Module 2: Addressing Relational Constraints
The focus of classes in this module will be on enhancing the clergyperson's interpersonal health by identifying and overcoming relational constraints such as counter-productive communication and ineffective problem-solving skills.
Class Attendees: Clergy and spouse
Module 3: Addressing Congregational, Denominational, and Cultural Constraints
The focus of classes in this module will be on enhancing the social context in which the clergyperson works by promoting healthy living as a virtue for clergy, laity, and the wider community. In this quarter, congregational, denominational, and cultural constraints to clergy care will be addressed.
Class Attendees: Clergy
INFORMATION
For more information, please complete an Interest Form or contact Dr. Michelle at 626-622-2502.